Spring is here, so it's time for us to get out and do the things we love! Whether you have a disability or not, baseball is a sport most everyone enjoys. Every year, the Challengers hit the parks to play baseball games. It's a great way to get together as a team no matter what your disability is.
Many of the players are on the autism spectrum; I have been a part of this wonderful group called the Massapequa Challengers since I was eight years old. Each player brings a special gift to the game. A few years ago, they changed up the teams to let you choose how far you could be challenged, and made teams by levels. They even have a travel team!
I have played with mainly the same group of players in the last four years, and it is exciting to see how much each player has grown in their abilities. One of the players on our team with autism has limited verbal skills, but is now a part-time pitcher. No matter what skills we have we support each other as a team effort.
Even our families participate by catching, pitching, being a buddy in the field, or cheering us on no matter what. We play two seasons – one in the spring, and one in the fall.
In the fall, we host a baseball jamboree at our park and invite all the challenger baseball teams from long island to play against each other. We also have a bbq for all and entertainment for the younger players and their families. We also have a bbq and trophy night at the end June.
I am so glad to be a part of this wonderful team work experience.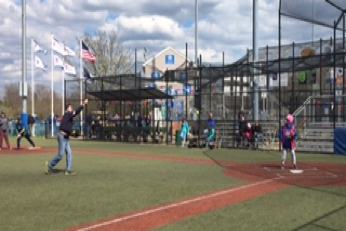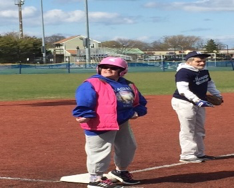 _________________________
Written By: Ashley Florscher
This blog post was written by a member of the eVero Outreach team. The Outreach program aims to teach individuals with disabilities marketable job skills, and enable them to find gainful employment. To learn more about eVero Outreach, click here.