There are a lot of great events this month for Autism Awareness – – including eVero's Sensory Screening of Avengers: Infinity War, happening on 4/27!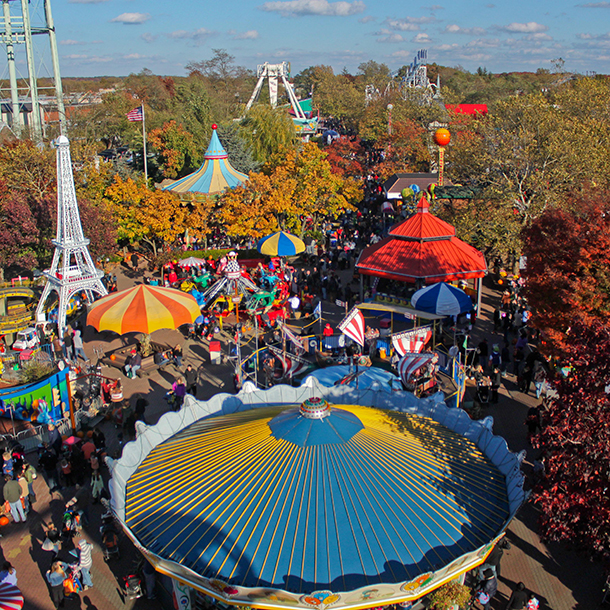 One of my other favorite events for Autism Awareness is the annual "A Special Night for Our Special Kids" event, which was held on April 4th, 2018. This event is at Adventureland in Farmingdale, and is organized by Nassau Suffolk Services for Autism.  On that night the entire amusement park is shut down to the public. This means individuals with Autism, their family and friends have unlimited access to the entire park. So there is no waiting, more time to get situated on a ride and if someone gets scared they are able to shut down the ride, let them off and continue the ride.  The park is filled with people who love, care for and embrace these special children. I have gone to this event several times with my best friend. I also went a few times with my cousin and his girlfriend. It's always a fun time and since there is no pressure it has helped me get over some of my fears for certain rides. I have also run into some of the people I went to Elementary School and also Barry Tech BOCES. It was great to see them and catch up!
If you know anyone on the Autism Spectrum or has other special needs this is a fun event that should be on their calendar.  Keep an ear out because sometimes offer the event in September too!
The event in April has already taken place, but sometimes they have it in September too. So if you know anyone on the Autism Spectrum or has other special needs, this is a fun event that you should pass on to them or participate in!
___________________________
Written By: Ashley Florscher
This blog post was written by a member of the eVero Outreach team. The Outreach program aims to teach individuals with disabilities marketable job skills, and enable them to find gainful employment. To learn more about eVero Outreach, click here.