Exciting news! Recently Disney announced their new Epic Charity Campaign, Marvel: The Universe Unites, which means the cast of Infinity War will be a part of a series of hero acts and social media challenges. This will help to provide funds and raise awareness for charities that support children and families impacted by serious illness. A big part of this new campaign will include their Marvel Studios Hero Acts campaign which means they will be sending some members of the cast their own unique packages full of new toys of their characters.
Even better those will be donated to various children's hospitals once the actors have taken a creative picture or a video highlighting the new toys to their fans and posting it on their Facebook, Instagram or Twitter accounts by using hashtag #HeroActs. When all together their total posts hit $1 million likes, a $250,000 donation will be made to Starlight Children's Foundation, a charity that creates moments of joy and comfort for hospitalized kids and their families. Marvel's merchandise partners. Funko and Hasbro will be donating $1 million dollars to Starlight Foundation and Give Kids the World Organization which will help them provide unforgettable trips like Walt Disney World and a stay at their Resorts for wishes of children with critical illness and their families.
As quoted straight from the actors themselves: "Being a Marvel superhero gives us a powerful platform to directly influence positive change. Giving back to kids is the most impactful role you can play. The " Black Panther star Chadwick Boseman said in a statement. "Marvel: The Universe Unites and #HeroActs is just a fun way to support a noble cause while entertaining kids and fans around the globe". What a wonderful way to help make lives brighter, when things are not so bright.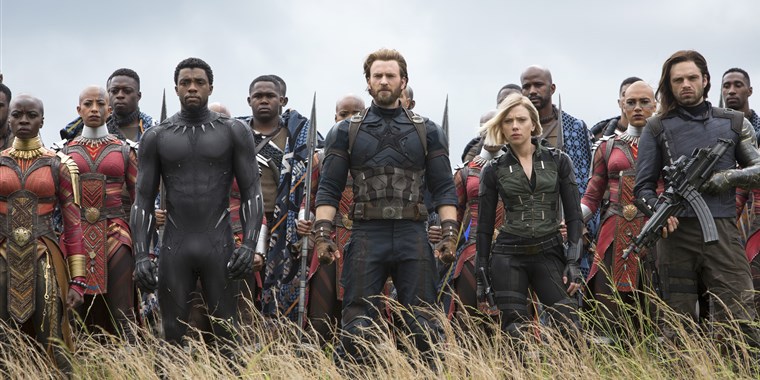 eVero will be hosting a sensory friendly screening of AVENGERS: Infinity War on April 27th at 9:30 am at the Farmingdale Multiplex. Sensory-friendly screenings serve as an opportunity for the community to experience a film in a safe and accepting environment.  Guests will enter a judgment-free zone where the volume will be reduced and the lights will be dimmed but not turned off.  Guests may stand, move about and make noise during the feature.
______________________________
Written By: Ashley Florscher
This blog post was written by a member of the eVero Outreach team. The Outreach program aims to teach individuals with disabilities marketable job skills, and enable them to find gainful employment. To learn more about eVero Outreach, click here.