This item is called a CrossHelmet and it is "Smart". I found Crosshelmet on Facebook.
There are some cool features in this helmet. It has 360-degree vision which includes a rearview camera for added safety and gives you superior visibility to all your surroundings. The cross-sound control which is a unique noise control system allows the rider to tune down distracting sounds like engine and wind noise to better focus on the road. The helmet is compatible to iPhone and Android. With one touch system on the helmet you can access your phone functions and the heads-up display so you can see things like the time, weather, directions. You can also get assistance with Siri and Google on voice control when you speak. The interior speakers are of high quality sound and great Bluetooth connection so you are not distracted by distorted calls and music.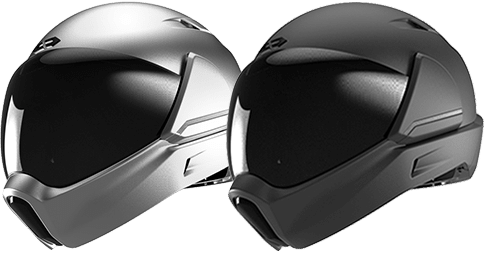 There are LED Safety lights on both sides of the helmet for seeing better at night and the Ultra Safe Lithium Battery has safety features that are risk free even on impact.  Right now, the helmet only comes in two colors; hopefully they will add more of a selection in the future.
They have really tried to incorporate a lot of safety and app features for all you riders out there, so check it out.
__________________________
Written by: Ashley Florscher
This blog post was written by a member of the eVero Outreach team. The Outreach program aims to teach individuals with disabilities marketable job skills, and enable them to find gainful employment. To learn more about eVero Outreach, click here.